Construction managers supervise, control, and coordinate the construction of buildings, and civil engineering and engineering projects on-site. Their job is to ensure that projects are constructed efficiently and on time, within quality and cost limits. They may be referred to as site managers, and act as the link between the project planners, working from head office, and those concerned with the practical details of the project on site.
The job: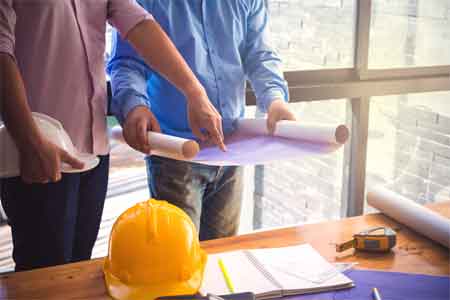 The construction manager begins work at the tender and site preparation stages, liaising with the estimator, either, planner, and other professionals concerned. It is important that the planner and construction manager agree on the scheduling of operations, since it is the construction manager who will put the ponderous program into operation.
At the site preparation stage, the manager visits the site to check on access, any environmental factors, and car parking, and it may have to arrange connection of such services as electricity and telephones.
The duties of construction managers will include deciding on the on-site offices needed and recruiting local staff or subcontractors as necessary, ordering materials and plant machinery at appropriate times, and checking drawings for errors and omissions that could cause problems. They also have to liaise with different trades' people or subcontractors to produce an efficient sequence of work.
They will also have to solve problems as they arise, consult with architects and engineers, and keep records of labor, materials, and plant used. They will also have to negotiate extra payments incurred due to bad weather or unexpected problems and the generally liaise with relevant departments at head office.
On a large site, the senior construction manager may have one or more assistance for sections of the work. On a smaller site, the construction manager will be more involved with the labor force and the checking of deliveries and completed work.
Construction managers need an awareness of health and safety regulations on site, such as the wearing of protective helmets, hard hats, and to ensure that these are adhered to by all workers and visitors, when appropriate. Such managers, or their representatives, may also be involved in discussions with unions on terms and conditions for workers.
The standard working week varies between countries but is usually between 37 and 40 hours. The actual hours worked, however, may be a regular and may include evenings and weekends. Since travel and mobility are important, a company car may be provided and an allowance for working away from home.
The place of work is an on-site office, which may not be as comfortable as a usual office. Construction managers need to be out in all Weathers and sometimes wear safety helmets and boots. Physical fitness is important since climbing ladders or scaffolding may sometimes be necessary. Those suffering with asthma or bronchial conditions may not find site conditions a suitable environment.
Training involved:
After a degree or diploma, training is on the job. Additional study for professional qualifications is necessary. This may take three years and is completed by assessment at a professional interview. It's possible for technicians to qualify by part-time study for professional examinations and practical experience.
Salary Expectations:
The base salary range of a Construction Manager is from $73,752 to $135,081 annually, while the median salary for most Construction Managers is $103,000 annually. (US Base Pay)
Future prospects:
Entrance usually starts as a planner, buyer, estimator, or assistance to a construction manager, usually on more straightforward building contracts. With experience, it is possible to move on to larger and more complex projects. Further promotion could lead into contracts management, with responsibility for several projects. Some construction managers work in teaching or research. Employment is with national and international building contractors, which are usually medium-sized or large companies. Opportunities exist with local and central government, utilities, and major retailers. There are opportunities for working abroad and for self employment. Mobility is necessary to take advantage of the opportunities that are available.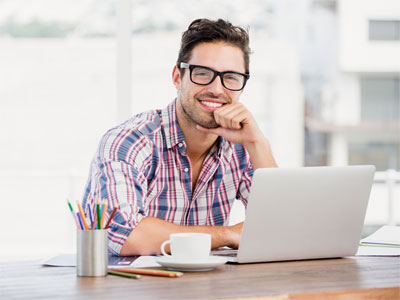 Vivan Henderson, a professional photographer born in Texas. Photography is his passion. He was fond of nature in his childhood. So he took his passion as a profession. He is basically nature photographer but also take other type of photo. He completed graduation in computer science from Texas Tech University. He lives in Houston with his wife and two children's.