Are you planning on renting a car at the airport for your next flight? If so, arm yourself with knowledge to help make your rental experience a smooth one. If you don't know the ins and outs of renting a car at an airport you could end up paying high dollars for your car rental. Even worse, you could end up without a car for the day. Here are some pointers to help you with your car rental:
Debit Card Usage. Nowadays, travelers seem to rely as much on debit cards as they do on credit cards. Take note that Alamo Rent a Car and National Rent a Car both allow car renters to use their debit cards when renting a car, that is if they can show a return plane ticket. The good news is that it really doesn't matter how far off your return flight is, just as long as you have it with you to show them when you rent the car. So, be sure to print out your return ticket itinerary and take it with you to the car rental agency.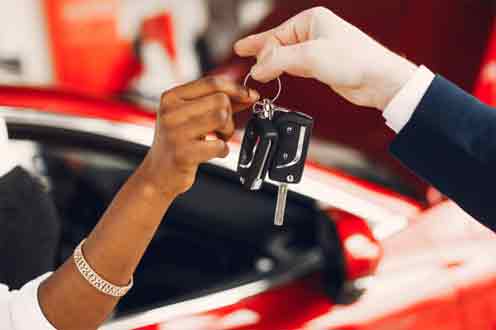 You can also rent from other car rental agencies at the airport with your debit card. The unfortunate part is that most of the car rental companies require a credit check, so this means that you must agree to let them run a credit check on you as you stand there. Even worse, this must occur for every single car rental that you make with a debit card. This process doesn't cost you a lot of time, but it could cost you your car rental if you fail to pass the credit check. The car rental agents claim that they don't know what the check is looking for, either.
The good news is that you can save some frustration with the credit check process when you join the bonus club that some of the rental car companies offer. For instance, Thrifty offers the Blue Chip Rewards Program where they assign you a number that you use with each reservation. This number allows the car company to run the credit check ahead of time, so that you're ready to go when you get to the counter. All you have to do is sign the contract and go. A big plus to this bonus club program is that you rack up points toward a free rental.
Booking Opportunity. The rates with car renters are fickle. They adjust themselves with the market, as well as other factors. So, save yourself some big bucks (and a lot of heartache) and book ahead of time. As well, try to book your car rental reservation during times of Thursday through Saturday to get the best possible rate available. If you have to book a last-minute reservation, lock in your vehicle with a courtesy hold, but call the agency hourly to check for a change in rate. Often the rate will go down, so you can ask to get the lower rate when you call.
Codes and coupons. Search the Internet for codes and coupons that might be available to the car renter. For instance, the car company might offer a discount for booking at a particular time, for booking a particular type of vehicle, or for booking with a particular credit card. As well, you might find a coupon that offers a 5% discount just for booking online. Now, 5% might not seem like a lot, but every little bit helps, right? So, don't automatically accept the quoted prices. Do a bit of work to see if you can't get a better rate. Most of the time, you can.
Time Usage. Just because you don't need the car for the whole day doesn't mean that you can't allow yourself the whole day. For instance, if you need to pick the car up by noon on a particular day, and you plan to return it by midnight on the same day, you still get charged the 24-hour rate. What happens, though, if you schedule to return your car at the actual time you plan on returning it? Well, nothing happens if you return it on time, but if you're late, you'll get charged extra. So, go ahead and book the 24-hour period and just return the car earlier if you need to do so. This way, if you're late, you won't get charged extra.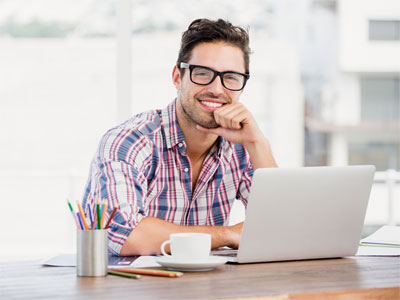 Vivan Henderson, a professional photographer born in Texas. Photography is his passion. He was fond of nature in his childhood. So he took his passion as a profession. He is basically nature photographer but also take other type of photo. He completed graduation in computer science from Texas Tech University. He lives in Houston with his wife and two children's.